Streaming RTP G.711 with Annuncicom PS1
Here we'll explain how to set Barix Annuncicom PS1 as paging station with PTT (push-to-talk) to stream RTP audio in G.711 format.
If on PS1 is not running IP Intercom firmware, please download it from here and install.
To stream to target 192.168.0.1 on port 3031 set as below on Configuration/Advanced Settings/Streaming.
The streaming is activate with button A (PTT).
On IO Command Interface fields there are also the settings to have button B flashing with streaming active.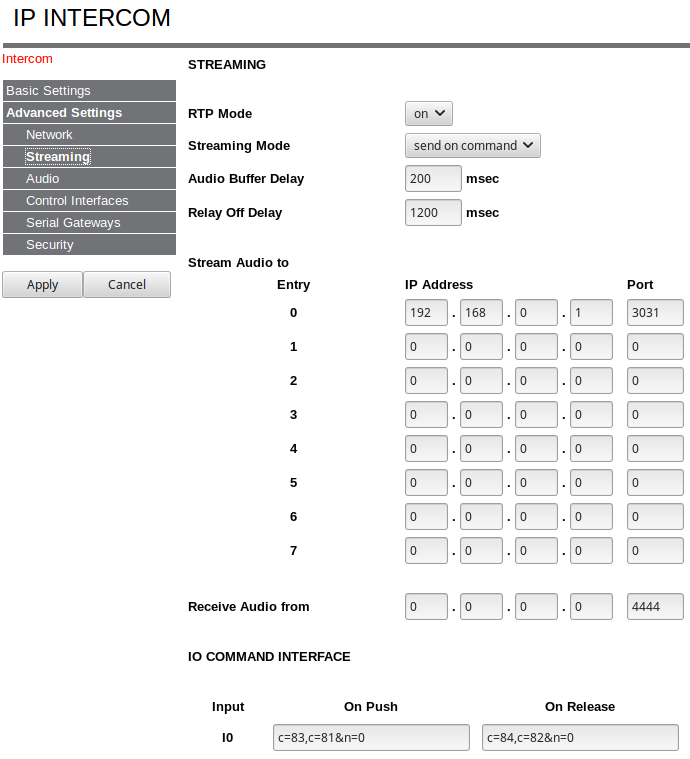 On Configuration/Advanced Settings/Audio set as below.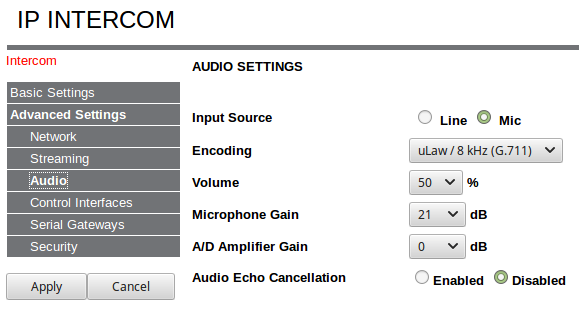 With streaming active (PTT pressed) on Home page you've to see as below.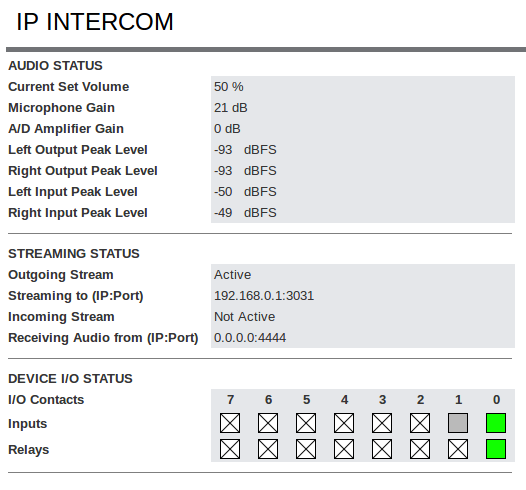 If you want to use Annuncicom PS1 as paging station together Instreamer as background music source for paging + BGM to Streaming Client or IP Former, configure PS1 as above and Instreamer as reported here.